Bio
John P. Kolb has represented clients in personal injury matters for over 25 years.
John is a 1994 magna cum laude graduate of Northern Illinois University College of Law. For his entire legal career, John has represented parties in personal injury, workers' compensation, and civil litigation cases. As a lawyer, John has recovered more than $35,000,000 for injured clients and has successfully handled more than 1,000 claims with a track record of success as follows:
$10,000,000 – Products liability case against major vehicle manufacturer for vehicle rollover, causing a woman's death and another woman's injuries.
$2,000,000 – Worker fell from a metal roof and injured both feet.
$1,150,000 – Products liability – Worker injured neck when a commercial overhead door closed on him.
$1,100,000 – Railyard flash fire caused burns to worker.
$1,000,000 – Woman sustained multiple injuries, including leg surgery when she ran into a semi-trailer.
$ 820,000 – Man injured his back when debris fell off his truck, causing him to swerve into barrier.
$ 675,000 – Man injured pelvis when hit by fork truck.
$ 600,000 – Woman slipped and fell on ice outside her home and injured her head.
$ 525,000 – Woman broke her pelvis when she tripped and fell at trade show.
$ 500,000 – Man injured his wrist when he fell off a folding chair he placed in a work van.
$ 475,000 – Man hurt shoulders when he fell from a ladder.
$ 442,000 – Carpenter hurt his elbow when he tripped and fell on a construction site.
$ 270,000 – Security officer slipped and fell on ice and injured her shoulder.
$ 257,500 – Man injured ankle when a stairway handrail came loose.
$ 220,000 – man hurt shoulder tripping on wire.
$ 120,000 – Child on ear bit by show dog.
$ 103,500 – Woman defrauded and punched by her business partner when confronted by fraud.
$ 101,800 – Child bit in face by neighbor's dog.
John has won appellate decisions before the Illinois Appellate Courts in the First and Second Districts of Illinois. He is authorized to practice before all Illinois State Courts, the Northern Illinois Federal District Court, and the Illinois Worker's Compensation Commission. John has been a member of the Illinois State Bar Association, the Illinois Trial Lawyers Association, and the American Bar Association. The court venues most served by John have been Cook County and its collar county area. John has been named as a National Trial Lawyers Top 100.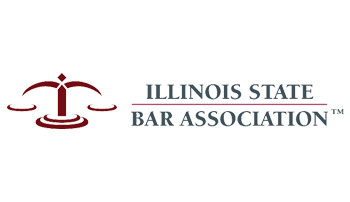 Illinois Trial Lawyers Association