The Right Firm. Right Now.
Chicago Personal Injury Attorneys Dedicated to Your Rights

Your Success Is Our Success
We Have Obtained Hundreds of Millions of Dollars For Our Clients
A mother was given excessive Pitocin during labor which caused brain damage to her newborn child. Shortly after filing the lawsuit, the hospital and doctor offered $12 million to settle the case. This money will be used to take care of the child and give her as full a life as possible under the circumstances.
A routine ultrasound taken just prior to her due date showed that the twins were in fetal distress and emergency procedures needed to be undertaken. The radiologist misread the ultrasound noting it was normal. One of the infants was stillborn at birth and the other infant suffered profound brain damage until the time of his death at the age of 7. The hospital and doctor settled the case for $10 million.
Carpenter was installing panels at a local job site and fell from a hydraulic lift resulting in serious injuries.
A woman was mistakenly given a death penalty drug when she was admitted to a hospital with a stomach ache. The drug, which is a paralytic agent, caused the woman to stop breathing. She went into cardiac arrest and although she was rescued by the emergency room doctor, she suffered brain damage.
A young girl was injured in a collision when her mother had to swerve in order to avoid a Pace Van. The mother of an 18-month-old who sustained a lacerated liver after a medical-transportation van allegedly cut off the mother's minivan and caused it to crash has settled her lawsuit for $7 million.
An apprentice plumber fell through the floor of Trump Tower landing on the concrete below. He sustained injuries to his back, shoulder, and ankle. He was able to return to work following the accident.
Settlement obtained for a 52-year old woman who suffered a broken leg after a car accident. According to the radiologist at the hospital, he reported a blood clot that was in danger of moving to her lungs, but her reporting doctors claimed they never received the report.
In 2012, Trapp & Geller settled a case against the general contractor and others in the amount of $3.5 million for negligence in allowing a support beam to fall, striking a laborer's head. The laborer suffered herniated discs in the neck.
A truck driver was standing on a roadway waiting for assistance after his truck broke down. A passing truck struck him resulting in his death.
A 26- year old woman, while waiting in the drive-through line at a fast-food restaurant, was struck from behind injuring her shoulder. The injury developed into a rare nerve disorder called reflex sympathetic dystrophy or complex regional pain syndrome.
Chicago Personal Injury Attorneys
Fighting & Winning for the Wrongfully Injured Since 1987
When you or someone you love has been injured, it can be overwhelming. Between securing the appropriate medical care and the emotions of seeing someone you love in pain, it can be difficult to focus on anything else. However, it is important to begin taking action as soon as possible to protect you and your loved ones' right to compensation. The strongest step you can take to ensure that you are properly compensated for your injuries is to secure the representation of a skilled and experienced personal injury attorney in your area.
At Trapp & Geller, we have been standing up for the rights of injured Chicagoans and their families since 1987. Our Chicago personal injury lawyers begin building the strong case you need as soon as you contact our firm, while giving you the time and space to focus on healing. The sooner an attorney begins gathering evidence and constructing a case, the better your chances of maximizing your compensation. Let us bear the burden of handling the complicated but necessary legal procedures required to file a claim while you focus on recovering and spending this time with your loved ones.
When You Have Been Injured, You Need the Right Firm.

Our Awards & Associations

Trapp & Geller has been awarded an AV Preeminent® rating by Martindale-Hubbell©, the leading national law publication law in the U.S. This is the highest possible ranking an attorney can obtain for ethics and professionalism.
Jamie Trapp and Jeremy Geller have consistently been recognized as Illinois Super Lawyers®. The Super Lawyer distinction is based upon peer review, and judicial vetting and is only awarded to the top personal injury attorneys in Cook County and Illinois. Trapp & Geller have received the award every year since 2005.
America's Top 100 Attorneys
In 2018 and 2019, Jeremy Geller was named Lifetime Achievement selection among America's Top 100 Attorneys®.
Since 2015, Jeremy Geller has been named as of the Nation's Top One Percent by the National Association of Distinguished Counsel.
Chicago Daily Law Bulletin – 40 Under 40
In 2016, Jeremy Geller was awarded the prestigious 40 under 40 Award by the Chicago Law Bulletin.
The National Trial Lawyers - Top 100
In 2021, Jeremy Geller was named by the National Trial Lawyers as one of the Top 100 premium trial lawyers from across the country for his work in civil litigation.
The number one question we hear is, "Do I need a lawyer?" After we explain the overwhelming repercussions of an accident, most people say, "Yes!" Filing a personal injury claim against an insurance company can be a very long process, requiring lots of time on the phone with adjusters trying to determine what your case is worth, going through the contentious negotiation process, and wading through stacks of paperwork. For accident victims, this means less time spent recovering and more energy spent second-guessing your personal injury claim.
When you hire Trapp & Geller, you have an advocate on your side. You no longer have to worry if you are signing the right papers. Our firm takes care of every aspect of your personal injury case, allowing you to focus on what is most important—recovering from your injuries and getting life back to normal.
Call (312) 368-1444 or contact us online to learn more about your legal rights and options during a completely free and confidential legal consultation. We speak English, Spanish, and Polish.
We bill clients on a contingency fee basis, meaning we only get paid if we secure compensation for you. There is no risk and no cost to you.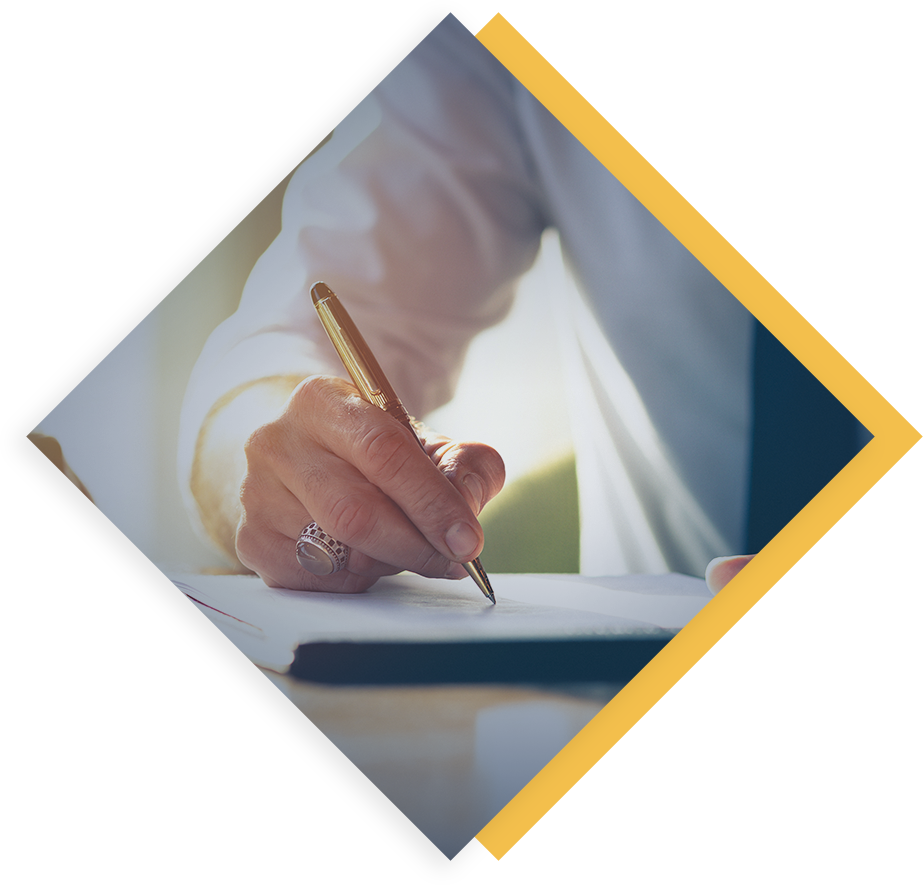 Over a 35-year history, the firm has obtained hundreds of millions on behalf of our clients for their injuries. Our cases have been featured on television stations and in newspapers such as WGN, NBC, CBS, and ABC and in the Chicago Tribune, Chicago Sun-Times, and Chicago Lawyer, as well as numerous national law-related journals.
Trapp & Geller has been awarded an AV Preeminent® rating by Martindale-Hubbell©, the leading national law publication law in the United States. This is the highest possible ranking an attorney can obtain for ethics and professionalism.
Other notable accolades and accomplishments our firm has been recognized for include:
In 2016, Martindale-Hubbell© recognized Jamie Trapp for 35 Years of Serving the Community.
In 2013, Jamie Trapp was named by the Chicago Tribune as one of the leading personal injury attorneys in Illinois.
In 2018 and 2019, Jeremy Geller has been named a Leading Lawyer as one of the nation's top lawyers based on peer reviews.
Handling All Personal Injuries

Why Choose Trapp & Geller?
We Win. We Guide. We Produce.

More than 25 Years of Experience
Trapp & Geller has a passion for protecting the rights of the injured. We have the skill, experience, and knowledge to provide you with the highest legal advocacy. We will not rest until you get the compensation you deserve.
Customized Legal Strategies
Each of our attorneys is in it to win your case as much of you are and take pride in getting the best possible result. With that, your dedicated attorney is always available and will even text you regarding your goals and case.
Our attorneys work with you one-on-one and make sure that, at every step of the process, you are fully aware of your case. We are fighting for your rights and always make sure that we are doing what is best for you.
Over $400 Million Recovered
The attorneys at Trapp & Geller have the experience and knowledge to not only win, but to win BIG. When you entrust our team with your case, you can rest assured that we will fight for the maximum amount of compensation.
Read Our Personal Injury Blog