Bio
Jeremy L. Geller is a Partner at Trapp & Geller and handles all aspects of personal injury law. He has represented hundreds of clients in all types of injury cases, including car and truck accidents, taxi and bus accidents, medical malpractice cases, construction negligence, FELA and railroad injuries, product liability cases, dog bites, slip and fall injuries, premises liability cases, and worker's compensation cases. Jeremy vigorously and aggressively represents people who have been injured in any accident and has a proven record of success. He has achieved numerous jury trial verdicts for his clients.
Attorney Geller was also featured in "Let's Get Legal," a WGN Radio Show sponsored by the Illinois State Bar Association, where he discussed necessary steps following an automobile accident, who not to speak to after an accident, and the importance of underinsured motorist coverage.
Jeremy has achieved broad recognition for his achievements over the years. He has been awarded and recognized as follows:
Illinois Super Lawyer 2014-2019
Top 40 Under 40 Lawyers in Illinois by the National Trial Lawyers Association
Top 100 Plaintiff's Lawyers in Illinois by the National Trial Lawyers Association
Top 10 Under 40 Lawyers in the State of Illinois by the National Association of Personal Injury Attorneys
Top 1% of Attorneys by the National Association of Distinguished Counsel
2015 Premier Top 100 Trial Attorneys by the American Academy of Trial Attorneys
Litigators Award as one of the Nation's Top 1% of all Attorneys
Jeremy graduated from the University of Wisconsin and the John Marshall Law School, where he was president of the Decalogue Society and was a representative with the Sports Law Society. Jeremy currently serves on the Board of Directors of the John Marshall Law School Alumni Association. Jeremy is the past president of the Illinois Council on Problem Gambling, where he was instrumental in securing a monetary grant for the Councils' funding of statewide programs. Jeremy has judged numerous National Moot Court Competitions and is an active member of his community. He is married and lives in the Chicago area with his wife and two children.
Recently, Jeremy achieved a settlement of $1,500,000 on behalf of a client who was severely injured when a fight broke out at a local concert venue. There were no eyewitnesses to the fight, but through tireless investigation and detailed preparation, Jeremy was able to demonstrate that the concert venue was negligent in the security and achieved a significant settlement for his client.
In January of 2016, he achieved a settlement of $1,220,000 for a brother and sister who were injured in a car accident with a commercial vehicle. The clients suffered a head injury, with memory loss, and a herniated disc that required surgery. The case proceeded in Will County, and Jeremy was able to secure the settlement a month before trial was set to proceed.
Jeremy successfully negotiated a confidential settlement on behalf of a 13-year-old boy who died in an open field in Palatine, IL. The boy had muscular dystrophy and was confined to a wheelchair and was operating his wheelchair through the open field when the wheelchair tipped, causing injury and ultimately death to the boy. After taking more than 30 depositions of village employees and a local landscaping company, Jeremy was able to establish that the village and lawn company were negligent in their mowing and maintenance of the lawn.
Jeremy achieved a $1,000,000 settlement on behalf of a Metra carman who was injured while pulling a tarp on the job. In this FELA case, the carman injured his lower back and required a disc replacement surgery. Metra denied any liability and denied that the worker was injured. Metra failed to offer any money for three years. The case was prepared for trial. Four days before trial began, Metra offered $1,000,000 to settle the case.
Jeremy achieved an $800,000 settlement for a woman who slipped and fell on a cement parking barrier that was sitting in the middle of a city sidewalk. An XSport gym owned the barrier, and investigations revealed that the barrier was frequently being pushed by cars parking at the gym onto the sidewalk. The woman tripped over the barrier, injuring her shoulders and neck. The settlement will pay the woman and her family a structured payout for the remainder of her life.
In 2015, Jeremy achieved a settlement of nearly $1,000,000 for a client who was seriously injured in a train derailment. The client was an independent contractor who was hired to clean up the jobsite. While performing his job duties, the client slipped and fell on an exposed rod, which caused severe internal injuries. Jeremy took more than 20 depositions on the case and was able to prove that the environmental company was responsible for the injuries.
In 2015, he was able to secure a settlement for a young mason who was working at a construction site when a concrete wall fell and collapsed, causing serious injuries. Jeremy's client suffered a torn meniscus in his knee and a torn rotator cuff in his shoulder and required surgery. Jeremy was able to establish that the general contractor should have had additional fall protection and additional support for the wall. The case settled for $1,100,000 in Kane County.
Jeremy achieved a verdict of $986,000 on behalf of a 59-year-old janitor who was hit by an on-duty Chicago Police Officer. The janitor had just finished work and was pulling out of a parking lot when he was struck by a Chicago Squad Car. The janitor suffered injuries to his lower back and required a fusion surgery. The City of Chicago argued that because the janitor was blind in his right eye, that the accident was his fault, and they never offered a penny. Jeremy took the case to trial for a $986,000 verdict, which was paid by the city. The case was on the front page of the Jury Verdict Reporter.
In another case, Mr. Geller achieved a significant settlement on behalf of the family of an elderly woman who was dropped by nurses at a nursing home, causing her to break her hip and requiring surgery. Mr. Geller was also recently successful in achieving more than $300,000 for a woman who suffered a head injury after falling downstairs in her condominium complex.
Mr. Geller is a member of the Illinois State Bar Association, Chicago Bar Association, Illinois Trial Lawyers Association, American Association for Justice, American Bar Association, and the Trial Lawyers for Public Justice, and is an active member of the community.
Articles
Bar Admissions
Illinois
U.S. District Court Northern District of Illinois
U.S. District Court Central District of Illinois
Education
Bachelor
University of Wisconsin
Juris Doctorate: President of the Decalogue Society, Representative with the Sports Law Society John Marshall Law School Chicago, IL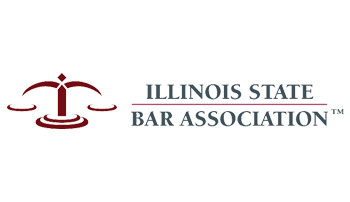 Illinois Trial Lawyers Association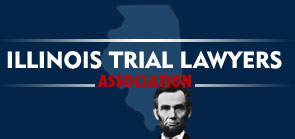 Top 10 Under 40 Lawyers in Illinois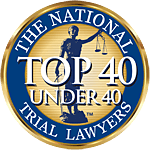 Super Lawyers: Top Rated Personal Injury Attorney in Chicago, IL 2014-2018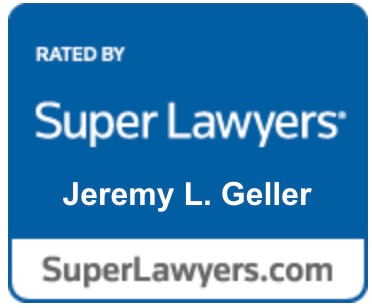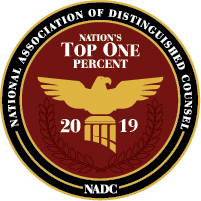 American Association for Justice