7 Reasons You Should Hire a Car Accident Attorney Car Accident Lawyer Chicago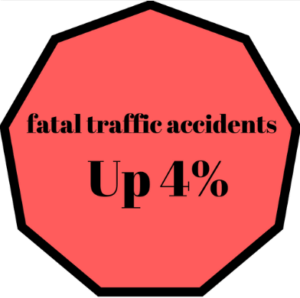 An alarming new report from the National Safety Council says that fatal traffic accidents in Illinois rose 4% percent in the first half of 2017, to 516 from 494 during the same period in 2016.
Even more sobering? The state's fatality rate rose 17% compared to the first six months of 2015.
What's behind this spike in deadly car crashes? It's a combination of factors. An increase in texting and other cellphone use behind the wheel, speeding, sleeping behind the wheel, and of course driving while intoxicated.
One thing that hasn't changed is the importance of contacting a qualified car accident attorney after you have been involved in a crash, or if a loved one has been killed in a car accident. Read on to learn why.
1. A Car Accident Attorney Can Get Better Results
Could you represent yourself in a personal injury case following a car accident? Yes. You have a fundamental right to act as your own legal representative, whether you are a plaintiff or defendant, whether you are involved in a civil or a criminal case.
Should you represent yourself on such a pro se basis? Probably not.
If you feel that another party is at fault for your car accident, it may make sense to sue that party. However, there may be additional entities that are partially at fault.
For example, you could bring a suit against a truck driver who was exceeding the speed limit. You may also be able to name the municipality as a defendant in your suit if the road conditions were unsafe or in poor repair.
A car accident lawyer can scrutinize the details of your particular accident, look at legal precedent, and devise the most effective strategy.
2. Your Car Accident Attorney Will Fight Tirelessly to Get Results
Most personal injury lawyers work on contingency. This means that they won't charge you fees until (and in some cases unless) you have won your case or reached a settlement.
In other words, they give you a risk-free guarantee. The attorney won't take on your case unless they're sure they can be successful, and they will put in the necessary time and effort to ensure that success.
Make sure to ask any potential car accident attorney about their fee structure, to understand exactly what you'll pay for and when.
3. A Car Accident Law Firm Has Experience With Settlements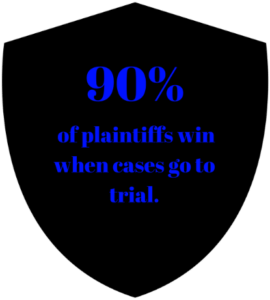 Many personal injury cases are settled out of court. This outcome is preferable for everyone involved. It is less time-consuming, less expensive, and less stressful. Not only that, but many companies would rather avoid the negative publicity that comes with a courtroom trial, so their attorneys may try harder to reach a settlement.
So is best for you to accept your first settlement offer, fight for a higher dollar amount, or take the matter to trial The answer depends on many factors. One such factor is the extent of your injuries and other damages.
Another is your own patience and tenacity. You may want to put the matter behind you as quickly as possible, in which case it could be advisable to accept a lower offer.
This way, you can close the chapter on your car accident and the associated stress, and move forward with your life.
4. …but Will They Be Prepared to Try the Case
Other litigants want justice, no matter how long it takes. If that describes you, then your attorney may advise you to hold out for a higher damages amount, or even to take the case to court.
Once you and your car accident attorney have made this decision together, it's full steam ahead. He or she will prepare the most thorough case possible in order to ensure a successful outcome before a judge or jury.
5. Experienced Personal Injury Attorneys Stay Educated
It's not easy to go through law school and pass the bar exam. And the best car accident attorneys, naturally, have hundreds of hours of experience under their belt.
They have worked their way up the legal ladder, working first under the supervision of their experienced peers, until they have the know-how to take their own cases.
Yet their learning never stops. Car accident law firms stay informed about current decisions and precedents in their field. They read law journals. They are up-to-date on developments in the legal world that may have an impact on your case.
6. They Do Their Job…so You Can Do Yours
After being injured in a car accident, your number one job is to heal. The injuries you have sustained may be minor, or they could be serious. Either way, your top priority is to follow doctor's orders, take your medications, and recuperate.
You also need to heal emotionally. An accident is a traumatic event — even a fender-bender can leave you shaken and scared. And it's a safe bet that if the accident was severe enough to warrant legal action, it was traumatizing.
While you are regaining your emotional balance and physical health, the last thing you need to worry about is your legal case. That's where a car accident attorney is really helpful. They will keep you updated, answer your questions, and bear the burden of the legal proceedings.
7. Complimentary, No-Obligation Consultations
Even before you've secured their services, car accident attorneys are on your side. That's why they provide free, no-risk consultations. You can meet with them, discuss your case, and decide whether or not they will be a good fit.
You will want to select an attorney who is not only highly qualified but also dedicated and compassionate. There's a chance that you will be working together for a long time. As your ally in the legal system, they need to be someone you trust thoroughly.
Have You Been Injured in an Accident?
Turn to Trapp & Geller, the personal injury firm that will provide you with these seven benefits — and many more.
Take a look at some of the verdicts and settlements we've won for our clients, and don't hesitate to schedule a complimentary consultation. That way, you can find out for yourself how our team of experienced, caring car accident lawyers can help you get the compensation you deserve.